Angi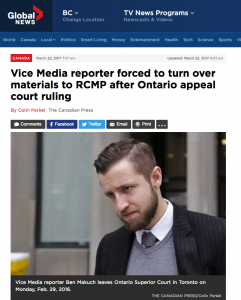 By Angi on March 22, 2017
The Ontario Court of Appeal released a decision today, in which they upheld the lower Court's ruling that forced a Vice reporter to hand over some materials to the RCMP. Interesting to see if it does end up going to the SCC.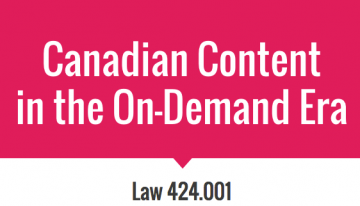 By Angi on January 26, 2017
Click on the pic below to go to the presentation.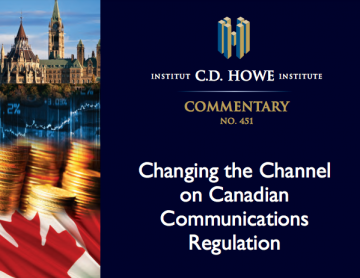 By Angi on January 18, 2017
Kasey and I are planning our presentation for next week, and would like everyone to read through Changing the Channel on Canadian Communications Regulation, which is a research report from the C.D. Howe Institute which basically argues that broadcasting laws have failed to keep up with changes and innovation. The actual content runs from pages […]