Journalistically one should never  "bury your lead", so the story above (click on it) tells you the current state of play.
The CRTC's (17 page) decision to make removing authorization for simultaneous substitution under it's regulations can be found below if you are hungering for lots of background detail…
The Simultaneous Substitution Regulations can be found below. The actual mechanics are in S. 3.(1) & 4.(1)…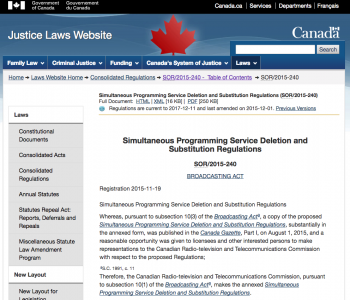 Some useful historical context here…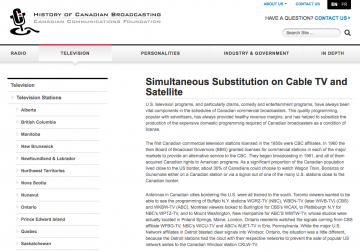 A bit of a post-mortem inferring what choices Canadians made while watching the Super Bowl last year can be found here…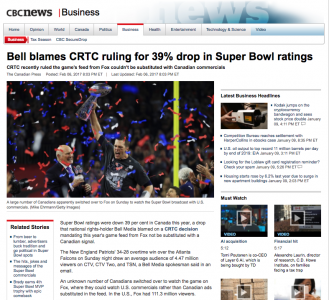 You can (and should if you are interested) find a whole lot more on this issue on-line, but a particularly fascinating take IMHO comes from recently retired CRTC Commissioner Peter Menzies…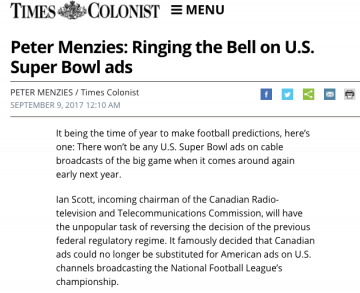 This rather odd issue is useful in identifying and focussing us on some of the orthodoxies and traditional tensions in our national broadcasting and communications – particularly questions of culture, profit, and censorship. The question itself may be most useful as a kind of Rorschach test on which we can all project our pre-existing perceptions and biases.
So should the CRTC stay its most recent course and let us watch Super Bowl Commercials in the game between the Eagles and the Patriots on February 4, 2018? Or should they revert to their traditional policies?
More in class tomorrow…
Jon