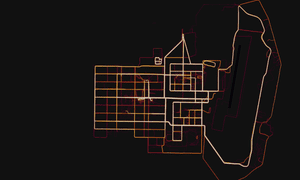 It has recently been reported this week that a Fitness Tracking app, Strava, is able to display locations of American military bases from Syria to Afghanistan due to the use of Fitbits by American soldiers when exercising. The bases are even more prominent on the tracking app because they are in deserted areas where no one else is using such devices.
Although this is a major privacy and security issue – it led me to think how careful are we, in our daily lives, when it comes to turning on the location feature or "tracking app" when using our devices – are people paranoid by it and turn it off? do you think it is harmless?
This article however outlines situations where you may have signed up for a tracking app by mistake from Google alerts to Geotagging to using Facebook live: https://www.theguardian.com/technology/shortcuts/2018/jan/29/have-you-signed-up-for-a-tracking-app-by-mistake
I personally always found having my location on creepy and only turned it on when I needed it for a certain feature such as Google maps but then again I would also have turned it on to use a Fitbit. I guess similarly to many people I am still willing to give up some of my privacy in order to use an app.  When it comes to the military they of course cannot afford to give up any privacy but clearly its not something that concerns people everyday. This is actually surprising since there have been many warnings and articles about criminals and predators using your location to track your whereabouts but perhaps these seem like rare occurrences and individuals will only care when we start to see direct consequences impacting us.
It is important to note that the tracking app could not be charged for posting the map of American bases since the soldiers had allowed for the release of these images through the app and as a result a privacy infringement could not be found. Something we all as device users should always keep in mind when allowing our location to be shared.
Main article: https://www.theguardian.com/world/2018/jan/28/fitness-tracking-app-gives-away-location-of-secret-us-army-bases