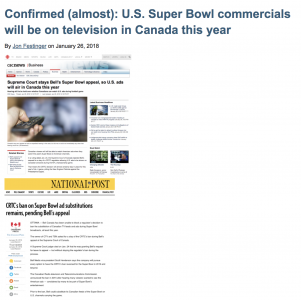 The background for this week's "all in one" question of the week has previously been set out in the posts above.
Additions of note are that the CRTC issued a guide to watch the Super bowl this past Thursday February 1, 2018; a TorStar from the following day reporting on the current state of affairs; and an article in Macleans warning Canadians to get your U.S. Super Bowl commercials on canadian TV this year as they may not be available this time next year. You'll find them below…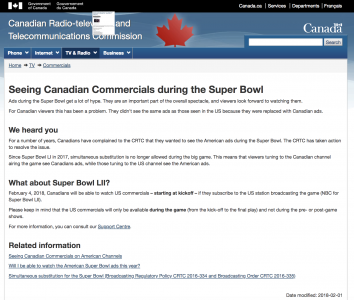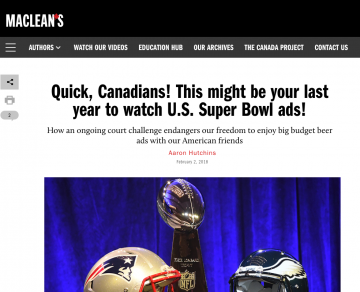 After all that the question itself is relatively straightforward….
Sorry, there are no polls available at the moment.
We can parse the results in class. By that time ratings and more data should be available.
As an added bonus, check out the Wired article below that combines the Super Bowl with aspects of the futurist exercise we did in class.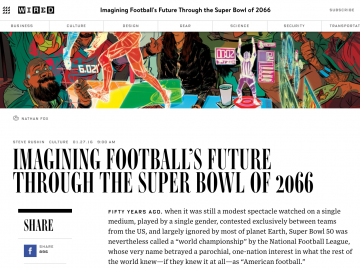 Jon